»» Lord of the Lost z zestawem coverów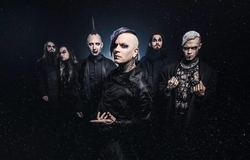 Reprezentanci Niemiec w konkursie Eurowizji - Lord of the Lost z nowym wydawnictwem. "Weapons of Mass Seduction" ukaże się 29 grudnia zawierając zestaw mniej lub bardziej oczywistych coverów. Całość wydana zostanie przez Napalm Records jako CD (digisleeve), 2xLP, kaseta magnetofonowa oraz zestaw 2xCD i 3xCD box-set. Na dodatkowe płyty trafią chociażby numery, które pojawiły się już na poprzednich wydawnictwach w formie bonusów. Pierwszą zapowiedzią wydawnictwa jest "Shock to the System", który w oryginalne wykonywał Billy Idol.

Przypominamy, że gwiazdy gotyckiego metalu wystąpią 25 kwietnia w Warszawie oraz 26 kwietnia w Krakowie. Dodatkowo pojawią się także na Mystic Festival. Na imprezę zapraszamy do Gdańska Stoczni w dniach 5-8 czerwca. W programie m.in. Bring Me the Horizon, Machine Head, Bruce Dickinson, Accept, Satyricon, Biohazard, Thy Art Is Murder, Life of Agony, Leprous, Graveyard, Suffocation, Lord of the Lost, High on Fire, Ithaka, Asphyx, Orange Goblin, Mysticum, Blackgold, Endseeker, Humanity's Last Breath, Lamp of Murmuur, Wayfarer i Sanguisugabogg.

Lista utworów "Weapons of Mass Seduction" w wersji 3xCD:
--- CD 1 ---
01. Shock to the System (Billy Idol)
02. Unstoppable (Sia)
03. Smalltown Boy (Bronski Beat)
04. Turbo Lover (Judas Priest)
05. Hymn (Ultravox)
06. Give In to Me (Michael Jackson)
07. River (Bishop Briggs)
08. Somewhere Only We Know (Keane)
09. (I Just) Died in Your Arms (Cutting Crew, feat. Anica Russo)
10. High (Zella Day)
11. House on a Hill (The Pretty Reckless)

--- CD 2 ---
01. The Look (Roxette, feat. Blümchen)
02. Ordinary Town (Celebrate the Nun)
03. Cha Cha Cha (Käärijä)
04. Judas (Lady Gaga)
05. Children of the Damned (Iron Maiden)
06. Wig in a Box (Hedwig & The Angry Inch)
07. Bad Romance (Lady Gaga)
08. The Most Radical Thing to Do (The Ark)
09. This Is the Life (Amy MacDonald)
10. It's a Sin (Pet Shop Boys)
11. Ordinary World (Duran Duran)

--- CD 3 ---
01. Starman (David Bowie)
02. Girl, You'll Be a Woman Soon (Neil Diamond)
03. The Days of Pearly Spencer (David McWilliams)
04. Hey You (Pink Floyd)
05. I Had Too Much to Dream Last Night (The Electric Prunes)
06. Where Do You Go to My Lovely (Peter Sarstedt)
07. Turn! Turn! Turn! (To Everything There Is a Season) (The Byrds)
08. In the Year 2525 (Exordium & Terminus) (Zager & Evans)
09. All I Have to Do Is Dream (The Everly Brothers)
10. Perfect Day (Lou Reed)

Okładka: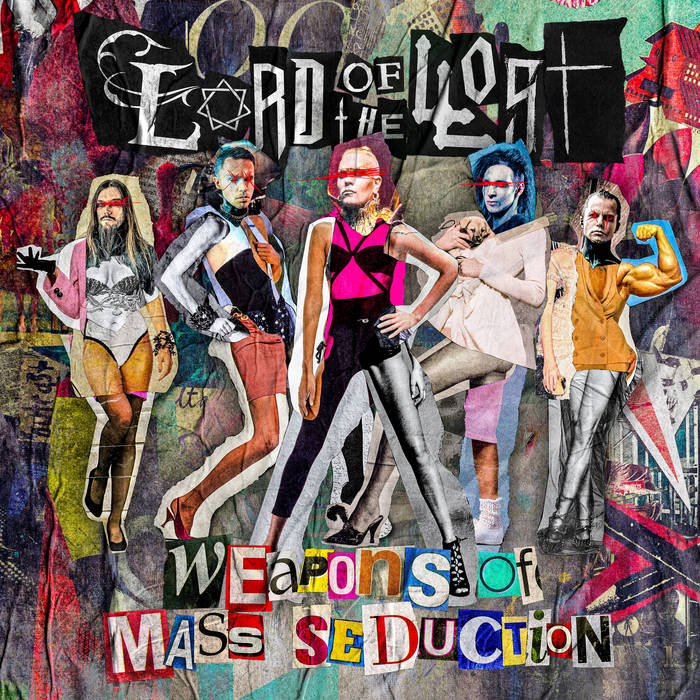 Lord of the Lost - "Shock to the System (Billy Idol cover)":

---
Dodał: Tomek [ 12-11-2023 | 19:00 ]

© https://www.METALSIDE.pl 2000 - 2023 r.
Nie używaj żadnych materiałów z tej strony bez zgody autorów!